The Big Cats Golf Courses of Ocean Ridge Plantation
Immerse yourself in unforgettable, championship golf at Ocean Ridge Plantation, home of the award-winning Big Cats golf courses – Lion's Paw, Panther's Run, Tiger's Eye and Leopard's Chase. The Big Cats feature challenging holes for all levels, beautiful landscapes, exciting elevation changes, diverse fairways and sloping greens for an unparalleled experience – the way golf was meant to be played.
Ocean Ridge Plantation offers access to 72 holes of premier golf!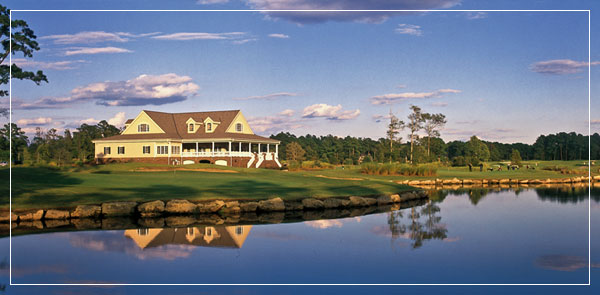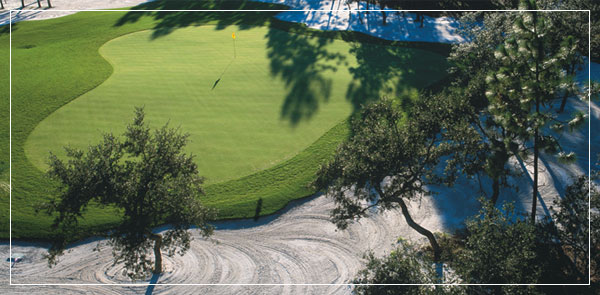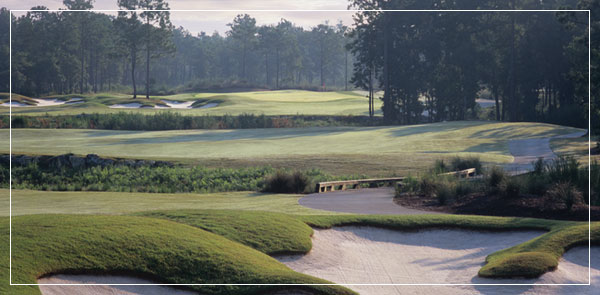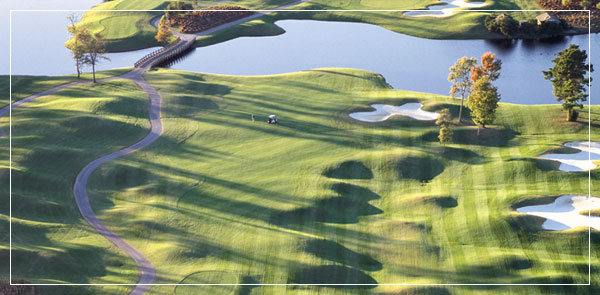 Tiger's Eye Golf Links
Distinguished by dramatic elevation changes reminiscent of the North Carolina sand hills, Tiger's Eye Golf Links was meticulously carved from a virgin pine and hardwood forest. This stunning layout boasts a combination of natural waste areas, native grasses and preserved wetlands. There is even a coquina–bouldered waterfall awaiting you at the 18th tee. This is a true shotmaker's paradise, requiring a strong command of your iron play and a delicate short game. Recent renovations include the installation of new TifEagle® greens in 2017. One of the all-time legends in the Myrtle Beach golf market, Tiger's Eye has been consistently ranked among Golf Digest's "Top 100 Public Courses in America" and was also ranked #3 among the "Top 50 Courses in Myrtle Beach".
Leopard's Chase Golf Club
The newest member of Ocean Ridge Plantation's pride of Big Cats Courses, Leopard's Chase Golf Club was named as one of the "Top 10 Best New Public Courses in America" by both Golf Digest and GOLF Magazine and Golf World readers ranked it among "America's Top 50 Public Courses"! As you traverse these 18 unforgettable golf holes, you will encounter dramatic elevation changes, forced carries over preserved wetlands and generous landing areas. You will marvel at the smooth roll of the immaculately manicured L-93 bentgrass greens. As your round progresses, be sure to enjoy the varied terrain and stunning natural vistas that are seemingly around every corner of this spectacular layout. Your Leopard's Chase golf experience culminates with a breath-taking waterfall fronting the 18th green, ready to soothe your nerves as you face one last shot over the cascading falls.
Lion's Paw Golf Links
The original Big Cat Course at Ocean Ridge Plantation, Lion's Paw Golf Links has long been one of the most favored layouts in the Myrtle Beach area. Often heralded as master architect Willard Byrd's finest design, this magnificent beast features one of the strongest collections of par 3's on The Grand Strand and is always poised to take a bite out of any unsuspecting golfer's scorecard. With a recent major renovation to the MiniVerde® greens, Lion's Paw now proudly boasts some of the finest putting surfaces in the area. Be sure to Come Chase Birdies with This Big Cat on your next Grand Strand golf trip.
Panther's Run Golf Links
Winding its way through a pristine nature preserve, Panther's Run Golf Links is a wild and scenic ride from start to finish. One of the legendary Big Cats Courses of Ocean Ridge Plantation, Panther's Run features generous rolling fairways and deep sand bunkers that lurk throughout this gorgeous championship layout and the recently installed TifEagle® greens putt fast and true. Hold your breath and take dead aim at the heart of this ferocious feline. If your aim is true, you might conquer the beast and survive to play another day. Come Chase Birdies with The Big Cats TODAY!