Signature Series by Mark Saunders Luxury Homes
A Sampling of Custom Build-to-Suit Homes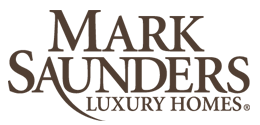 Over 30 years of experience, an impressive portfolio of architectural innovation and superior craftsmanship have distinguished Mark Saunders Luxury Homes as master builders of extraordinary homes. Attention to detail throughout each home is evident in the beautifully built homes created for each client.
Builder of 800 quality coastal homes.
Located in Brunswick County, the heart of the highly desirable coastal corridor between the historic port city of Wilmington, North Carolina and the exciting vacation destination of Myrtle Beach, South Carolina, the professionals at Mark Saunders Luxury Homes live, play and work here. Before building your future home in southeastern North Carolina, contact our team of experts, builders of the nationally-acclaimed 2009 Coastal Living Magazine Idea House.
Call us today for more information 800.556.6570