Your Source for Ocean Isle Beach Real Estate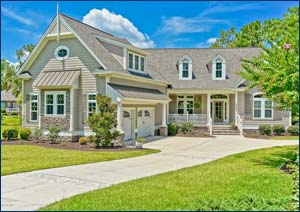 Welcome to Ocean Ridge Plantation, your online source for the most exclusive real estate in Ocean Isle Beach. Ocean Ridge is a golf and beach community located in Ocean Isle Beach and Sunset Beach, North Carolina. Whether you're relocating, shopping for a second home/vacation home, or thinking of putting your Ocean Ridge home on the market, our dedicated team of Ocean Ridge Real Estate Consultants & REALTORS® are here to help you reach all of your Ocean Isle Beach real estate goals. Here at oceanridge.com, you can access our featured homes and home sites as well as all available Ocean Ridge home listings on the MLS® (Multiple Listing Service). Contact us today to get personalized service from the number one real estate selling firm in Ocean Ridge.
Ocean Isle Beach Homes For Sale
Ocean Isle Beach real estate in Brunswick County offers upscale living in Southeastern North Carolina. Ocean Ridge Plantation features lush golf courses, tennis courts, walking trails, beach club, fitness room, and more amenities to make homes in Ocean Isle Beach among the most valuable real estate in coastal Carolina. In fact, many people start out searching for homes in Wilmington, NC or Myrtle Beach, SC but fall in love with Ocean Isle Beach and the Ocean Ridge amenity lifestyle. Ocean Isle Beach is nestled between the historic charm of Wilmington, NC, and the excitement of Myrtle Beach, SC. The desirable coastal lifestyle of Ocean Isle Beach, NC features charm with nearby modern city luxuries.
Home Sites in Ocean Isle Beach
Ranging in size and view, each Ocean Ridge home site is a grand design shaped by beautiful surroundings. Situated in individual neighborhoods, all seamlessly integrated into the master community design, home sites are available with breathtaking views of the lakes, nature preserve, or stunning fairways of our four world-class golf courses.
Beautiful Ocean Isle Beach home sites from the $50s to the $250s. Price and availability subject to change.
Ocean Isle Beach Home Real Estate Listings in NC
The featured Ocean Isle Beach Home Listings in Ocean Ridge Plantation below are just a sampling of the many real estate opportunities available in southeastern coastal North Carolina. Contact us today at 800.556.6570 for more information about any of the exquisite homes you see here or to find a home plan that suits your lifestyle.

Request a free information packet on real estate opportunities in Ocean Ridge
Home | Our Area | Real Estate | Golf | Lifestyle
---
Reward Yourself. Come Home to Ocean Ridge.
All Material © Ocean Ridge Plantation. No Federal agency has judged the merits or value of this property. Not a valid offering in any state where registration is required but not yet complete. This offering is not made in the State of New York nor made to residents or any persons or entity in the State of New York. All provisions of the master plan are subject to change, revision, or deletion by the Developer at its sole discretion, at any time, without notice. Conceptual community maps and all illustrations are artistic representations to be used for conceptual purposes only. Construction of amenities, Jaguar's Lair Golf Course and other facilities are not guaranteed. *Conditions apply for Coastal Getaway. Plus tax and subject to availability.
Copyright © 2022