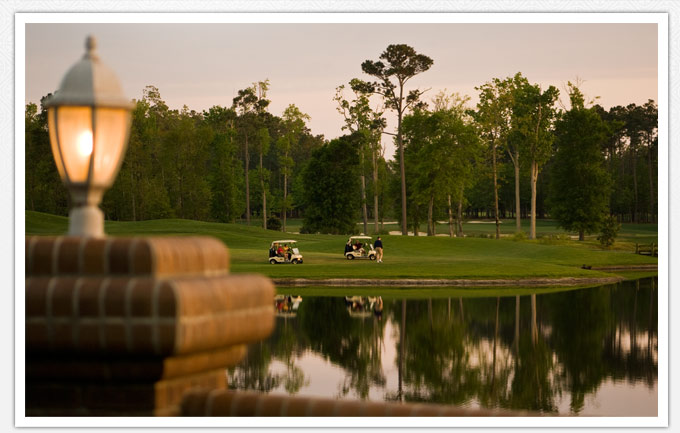 Jaguar's Lair
This masterpiece in the making, designed by Tim Cate, has begun construction and is slated to open soon. The newly designed Jaguar's Lair is a multi-million dollar renovation of the golf courses formally known as Angel's Trace Golf Links. The best 18 of the 36 holes have been selected and will be redesigned, enhanced, and transformed into a world-class, award-winning golf course.
The addition of Jaguar's Lair to the Big Cats family brings the Ocean Ridge Golf Club to an incredible 90 holes of world-class golf.
Be our guest for a 3-day, 2-night stay and enjoy a complimentary round of golf, the centerpiece of the Ocean Ridge lifestyle, on one of our many championship courses.
Click here for more information about our Dream Getaway Package and schedule your visit today.
Joining the Big Cats family at Ocean Ridge Plantation is Leopard's Chase, our 4th award-winning golf course. This 14 million dollar course, designed by Tim Cate, celebrated its debut…
Read More
Tim Cate's Tiger's Eye, has been our most acclaimed course ever since it debuted as Golf Digest's "Best New Golf Course in America." The undulating, state of the art Tifsport Bermuda grass fairways…
Read More
Panther's Run was born to be a different kind of challenge. Golf course designer Tim Cate, situated the course along the edge of a pristine nature preserve. Wide fairways twist and turn…
Read More
Lion's Paw had been described as golf designer Willard Byrd's finest work. Part wild, part rustic and quiet, this magnificent course presents a…
Read More
This masterpiece in the making, designed by Tim Cate, has begun construction. Read More